A great no-bake option for dessert
Makes about 28- 30 cookies
It take about 2 and a half hours to make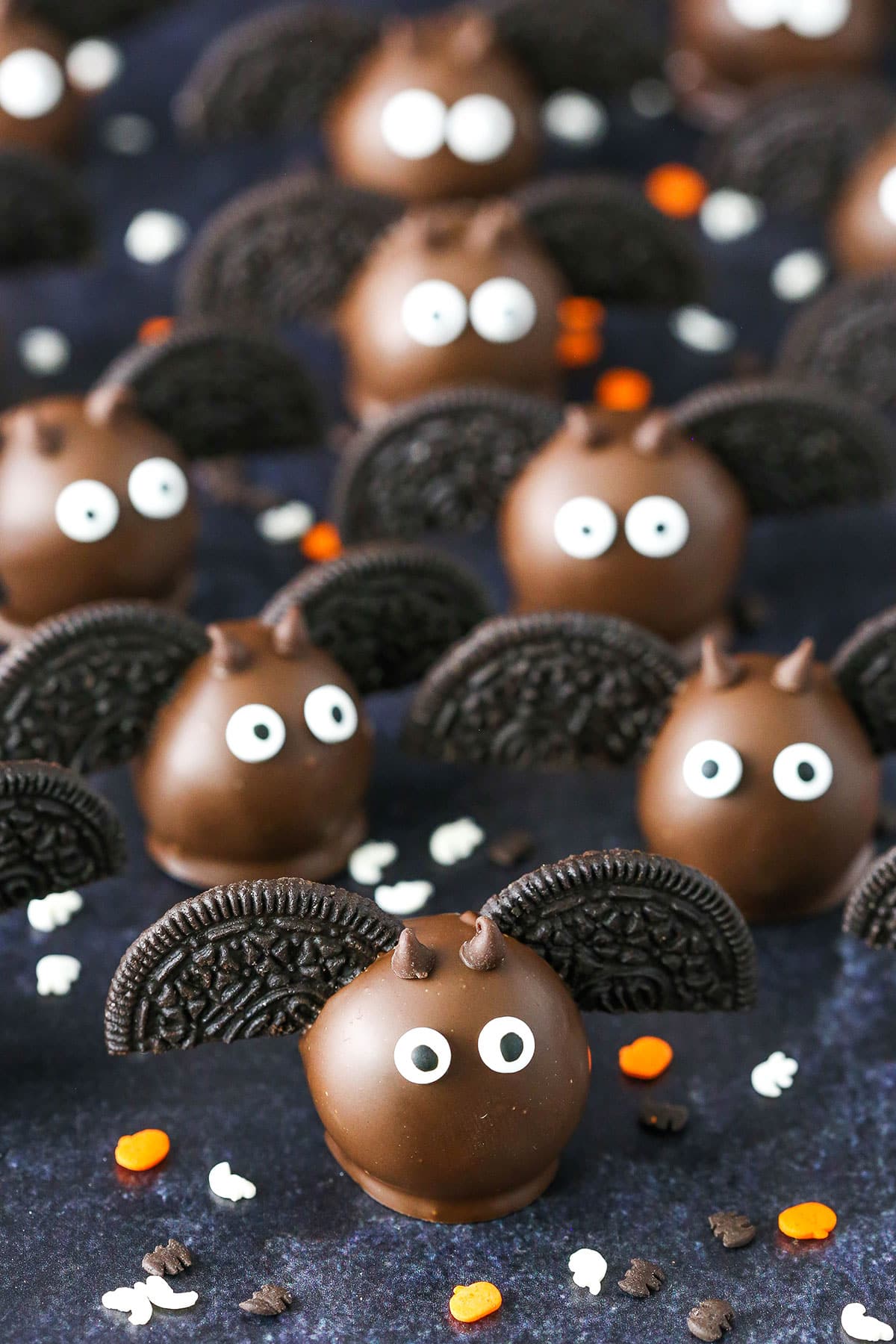 Ingredients:
14.3 oz

package (

36

cookies) Oreos, crushed into crumbs

8 oz

cream cheese, room temperature

10 oz

chocolate candy coating, melted
Oreos, for wings*

56

–

60

eyeball candies

56

–

60

mini chocolate chips
Instructions:
1. Add chocolate sandwich cookies to a food processor or blender and crush into crumbs.
2. Mix together the cream cheese and cookie crumbs in a bowl until well combined. You should easily be able to form balls.
3. Form balls from the cookie mixture about 1 inch in size. I used about 1 tablespoon of the mixture per ball.
4. Put the balls in the fridge for about 1 hour to firm up a bit.
5. While the balls chill, remove the filling from the Oreos and cut the cookie part into halves for the wings. You'll want about 30 pairs of wings.
6. Dip the chilled balls into the melted chocolate and set on parchment paper. NOTE: If you chill the cookie balls for longer than an hour prior to dipping in chocolate, you might want to let them warm up a bit. If the balls are too cold, the chocolate will harden too quickly and it'll be harder to attach the wing. You do want the balls to be chilled enough that they are easy to dip into the chocolate though.
7. Quickly add the wings to the cookie ball and hold them there for a few seconds until they stay in place. It's best to place the wings just behind the center, so they have enough support, but aren't too far forward.
8. Add the eyes and the mini chocolate chips as ears, using a little extra chocolate to attach them, if needed.
9. Store cookie balls in the fridge. Cookie balls should be good for about 1 week.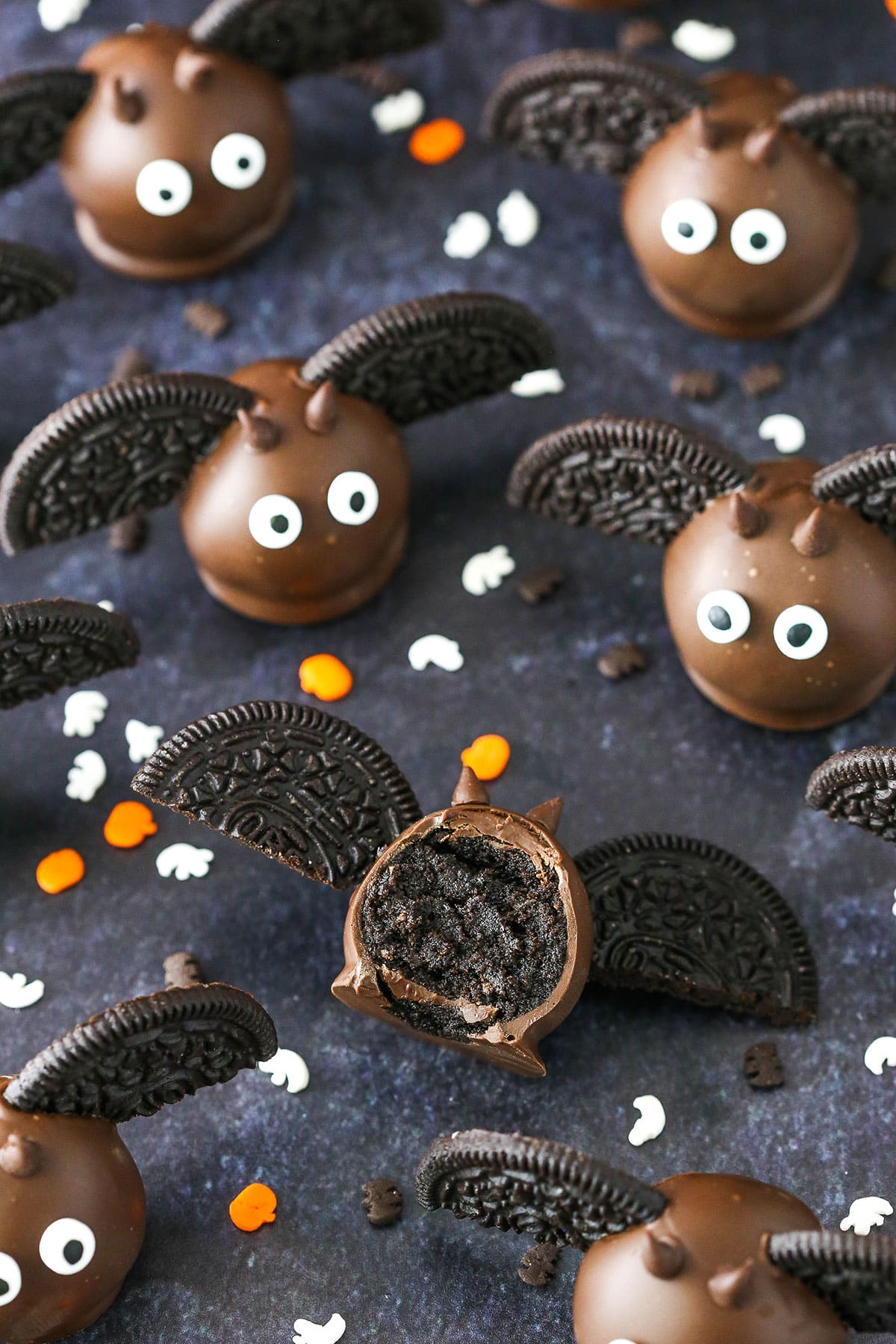 Notes for the cooking:
1. You can use the regular Oreos or the THINS. The THINS may be a little easier to cut without breaking. The number of Oreos you need depends on how many break. I'd have 20-25 Oreos handy for the wings.
2. You can leave the filling in the Oreos that are crushed for the balls. Remove the filling from the ones used for the wings.