Hurricane Idalia Makes Landfall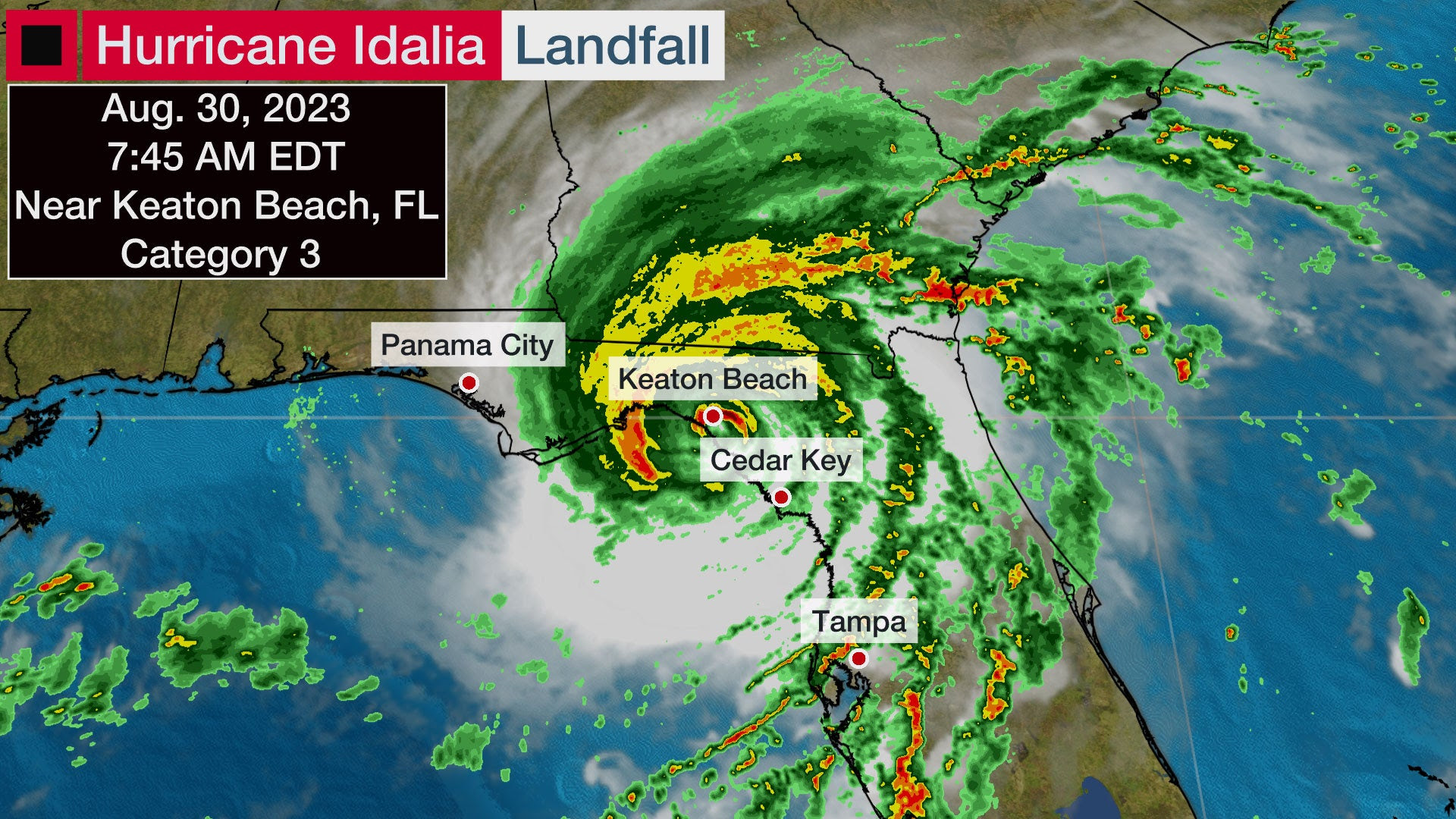 By Chris DeWeese
Senior Editorial Writer
Idalia Hits Florida's Gulf Coast As Strong Cat. 3 Hurricane
Breaking: After sweeping up the Gulf of Mexico, Hurricane Idalia made its U.S. landfall at 7:45 a.m. EDT, hitting Florida's Gulf Coast as a Cat. 3 hurricane with 125 mph estimated sustained winds. Idalia brings with it the potential for catastrophic, life-threatening storm surge, hurricane-force winds and flooding rain, so please take this storm seriously if you are anywhere near its path, and remember to heed watches and warnings for your area.
According to meteorologist Chris Dolce, "The hurricane briefly hit Category 4 intensity this morning, but the start of an eyewall replacement cycle has reduced maximum sustained winds slightly. This does not reduce the severity of the hurricane's impacts."
At landfall, Idalia was moving 18 mph. The storm will quickly travel inland, which will bring significant wind and flooding concerns, as well as the threat of tornadoes, into parts of Georgia and the Carolinas. As a result, hurricane warnings have been posted for portions of the Atlantic Coast.
Follow our live updates for the latest information on this storm, and keep tabs on our forecast and Idalia tracker for the latest radar, satellite, projected path and other information. Our thoughts are with everyone in the path of this serious, dangerous storm.