By Chris DeWeese
Senior Editorial Writer
Good Morning. Tropical Storm Idalia is forecast to become a hurricane today and could be near or at major hurricane strength when it reaches the Gulf Coast of Florida by Wednesday.

Storm surge and hurricane watches are in effect for portions of the west coast of Florida and the Florida Panhandle as the risk of life-threatening storm surge and hurricane-force winds beginning as early as Tuesday continues to increase. Residents should monitor alerts and heed evacuation notices if given.

Those outside Florida should note that this storm's impacts will likely extend beyond the Sunshine State. Western Cuba is currently under a hurricane warning, and the stronger Idalia is when it hits Florida, the more likely impacts in coastal Georgia and the Carolinas become.

As the day moves on, we'll be tracking Idalia closely. You can keep track of our live updates here and sign up for alerts to get breaking weather news delivered straight to your desktop or mobile phone for the latest news on this storm.
Weather In Focus
This map shows Idalia's projected path and current status as of this morning. The red-shaded area denotes the potential path of the center of the tropical cyclone. It's important to note that impacts (particularly heavy rain, high surf, coastal flooding, winds) with any tropical cyclone usually spread beyond its forecast path.
What We're Tracking
TODAY'S TRIVIA
Inspired by the great blizzard of 1839, Henry Wadsworth Longfellow wrote a poem entitled
"Baby It's Cold Outside"
"Snow-flakes"
"The Tide Rises"
"The Wreck Of The Hesperus"
See the answer at the end of this newsletter.
Weather Words
'Airglow'
Red, green, purple and yellow swaths of light — known as airglow — are seen in this video of Earth's limb, shot from the International Space Station. (NASA)
Airglow is the name of an amazing phenomenon that takes place in our upper atmosphere. It typically happens when molecules become energized by UV radiation from sunlight. To release this energy, atoms located in the lower atmosphere bump into each other. But because the upper atmosphere is thinner, atoms are less likely to collide. Instead, they release this energy by emitting photons, resulting in the vivid colors we call airglow.

Airglow is usually too faint to be seen by the naked eye on Earth, but it is possible to observe either from orbit or on the ground with dark skies and a sensitive camera. Photographers are sometimes able to capture tremendous images of the phenomenon.
MMMDAY
When Not To Eat Wild Oysters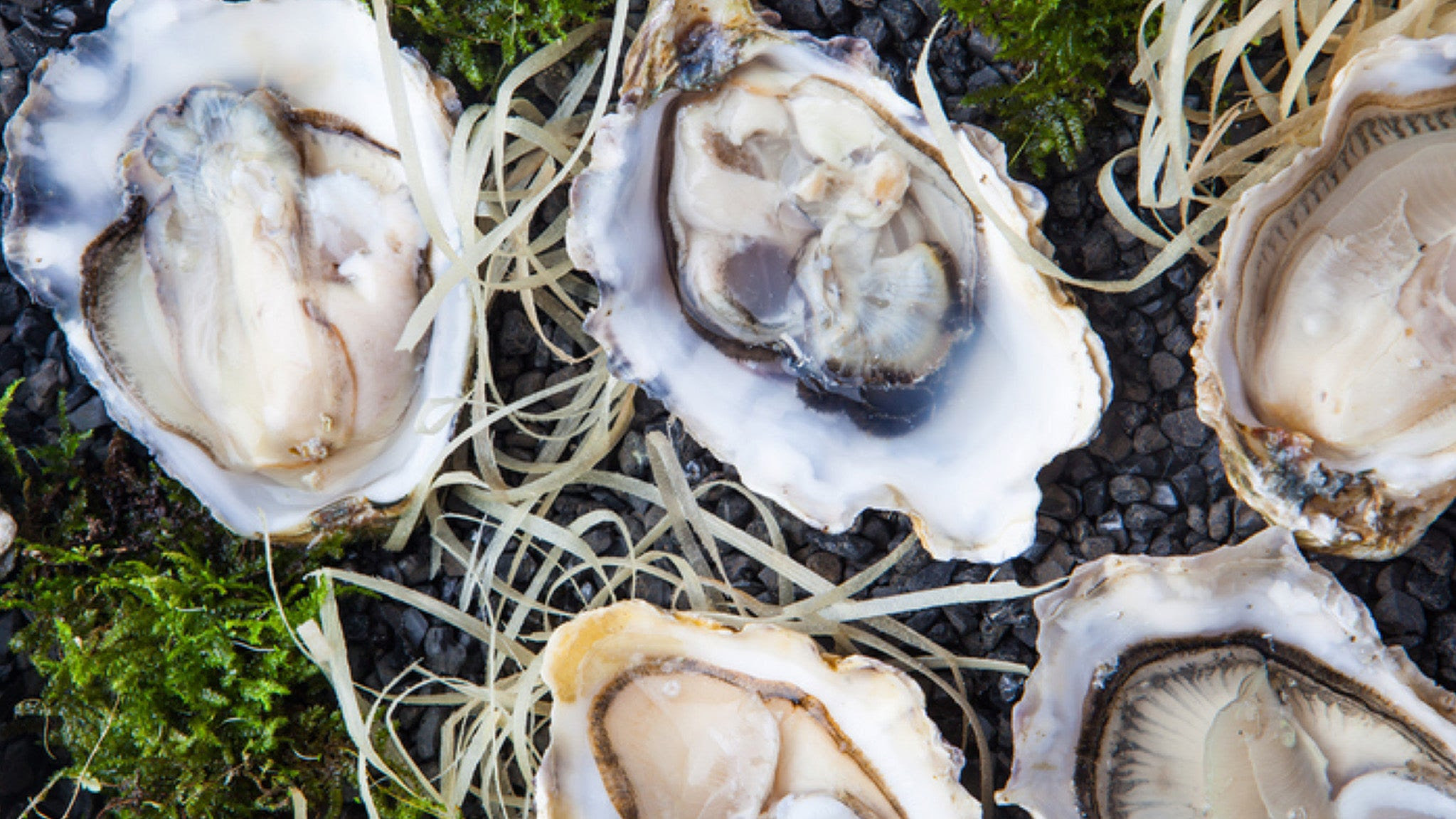 (Skaman306/ Getty Images)
Wild oysters can be delicious, but unlike farmed ones, they aren't consistently great to eat year-round. Here's a simple trick to remember when it is best to eat them: Do so during months that have an "r."

There are a few different reasons for this.
Food safety: If you eat oysters during the "r"-less summer months (May through August), the warmer temperatures mean there is more of a chance of consuming bacteria along with the oyster itself.
Taste: Summer oysters are still young and haven't yet developed the firmness and salty flavor beloved by connoisseurs. By waiting to eat them until later in their lifespan, you give them a chance to develop a more complicated and pleasurable taste.
Stock: Oysters spawn in the hot summer months. So not eating them during their spawning season helps ensure there will be plenty next year.
The practice of avoiding eating oysters during the summer months is at least 4,000 years old, so there's a pretty long precedent for following the "r" rule.
#OTD
1990: F5 Plainfield Tornado Hits Illinois
Damage after the Plainfield tornado. (NWS)
A deadly F5 tornado struck northern Illinois on this date 33 years ago. The twister stayed on the ground for more than 16 miles, touching down near Oswego then finally lifting in Joliet. The most intense damage occurred in Plainfield and Crest Hill.

The Plainfield tornado remains the only F5/EF5 rated tornado documented during the month of August in the United States. Because the tornado had low cloud cover and rain surrounding it, it was difficult to see. As a result, no known video or photographs of this tornado exist.

ANSWER TO TODAY'S TRIVIA
D. "The Wreck Of The Hesperus"
You can read the poem, which Longfellow claimed in his diary "did not come into my mind by lines, but by stanzas," here.