By Chris DeWeese
Senior Editorial Writer
Good Morning. On Monday, I asked our readers to write in and share what signifies the end of summer where they live. For Lori in Burnt Hills, New York, fall begins when the pool closes. For Sis W., "Summer ends when pumpkins show up at the market!"

For many others, the beginning of fall is synced with school starting up again. Heinz W., writing from Kirksville, Missouri, summed it up beautifully: "Before our six children grew up and moved out of the house, summer was over for us when they began the new school year by getting on the buses to their separate schools. Now summer is over for my wife and me, both retired, when we sit on the deck with our coffee and watch the school buses go by with a new crop of children."
Weather In Focus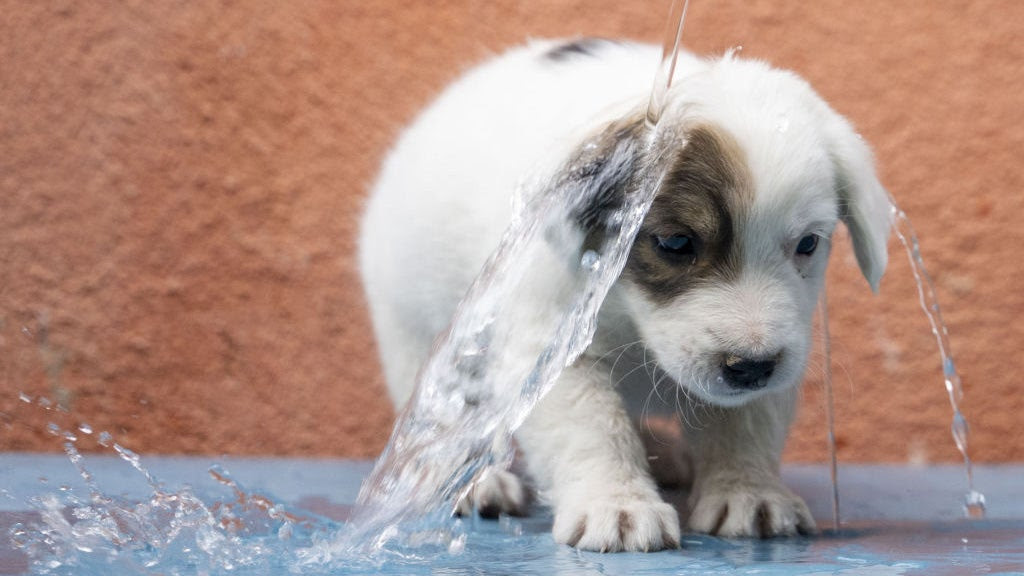 (Mustafa Ciftci/Anadolu Agency via Getty Images)
Meet Pamuk. This month-and-a-half-old puppy was photographed while being washed by its owner in order to get some relief from the extreme heat in Konya, Turkey, on Monday.
What We're Tracking
There are now three areas to watch for tropical development in the Atlantic, including one in the Gulf of Mexico (which has a low chance of development). Here's the scoop.
Never miss an update! Get breaking news delivered straight to your desktop or mobile phone. Sign up here.
A heat wave will expand across the central U.S. this weekend and early next week. Here's an early look at what to expect.
TODAY'S TRIVIA
The Creedence Clearwater Revival hit "Have You Ever Seen The Rain?" was covered on the soundtrack to the film "Philadelphia" by what '90s band?
Counting Crows
4 Non Blondes
Hum
The Spin Doctors
See the answer at the end of this newsletter.
This Caught My Eye
A building heat dome is coming to an area of the country that has been largely spared from long-lasting periods of sweltering temperatures in recent weeks.

Highs from parts of the Midwest to the Northern and Central Plains will soar 5 to 15 degrees above average this weekend into next week.

That's in stark contrast to how it's been from mid-July to mid-August, with temperatures overall right around the 1991-2020 average in those areas, as the map above shows. There's been some days with hot weather during that time, but the overall average between highs and lows for those 30 days has been pretty close to typical for summer.
Weather Words
'Termination Dust'
Termination dust on the Alaska Range, Denali National Park, Alaska. (mtnmichelle via Getty Images)
When I asked our readers what they consider the beginning of fall earlier this week, I got an interesting note from Mary S. in Alaska. She wrote: "The Chugach Mountain range borders Anchorage to the East. The first dusting of snow on that range, as seen from Anchorage, is called Termination Dust. Expect snowfall over/on The Anchorage Bowl in about 6 weeks after that."

This got me interested in learning more about "termination dust." The term is specific to Alaska, where climatologist Brian Brettschneider has been working to create a standard definition of it. (His proposal: It has to occur after Aug. 1 as low as 4,000 feet and persist for half a day or longer.)

The name "termination dust" is said to have come from construction workers during the Alaskan building boom of the 1940s. For them, it was a sign that their jobs would be eliminated soon. Now that such jobs are less seasonal, however, the meaning has changed to indicate the first snowfall signaling the end of the summer season.
WELLDAY
COVID Vaccine Makers Gear Up For New Strain
There's a new dominant strain of COVID in the U.S., which might make you wonder if the new vaccines coming in late September will protect you. Unlike previous bivalent boosters that targeted both the original strain and a variant called XBB.1.5, the new vaccines will only focus on the latter, which is a descendant of Omicron.

The good news is that the most prevalent strain now – EG.5 which some also referred to as "Eris" – is also a descendant of XBB. So experts say the new vaccines should offer protection against it. Before you'll be able to get one, however, the FDA and CDC will need to approve them.
#OTD
1777: Rain Clears For The Battle Of Bennington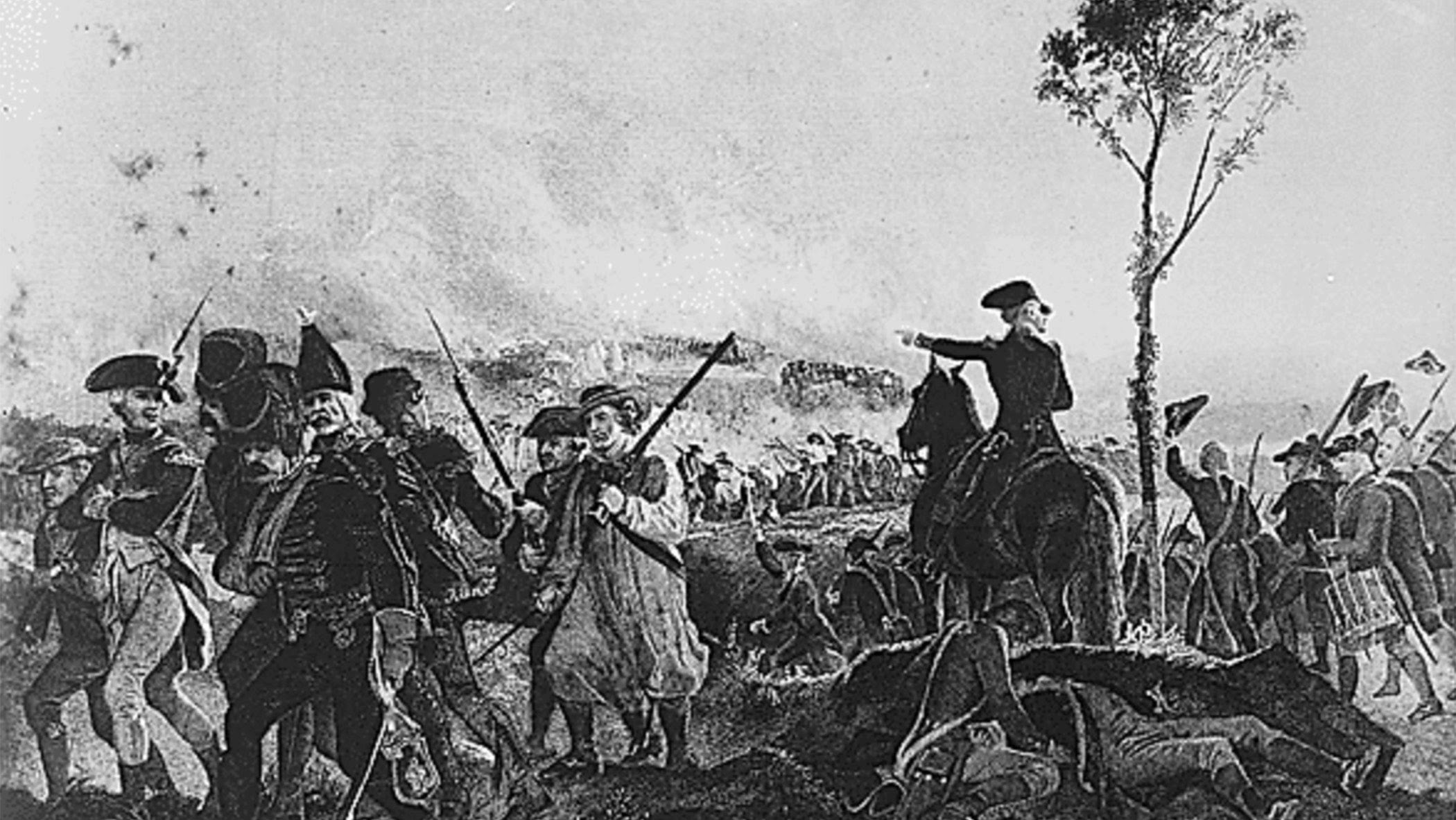 An engraving after a painting of the Battle Of Bennington by Alonzo Chappel. (National Archives)
The weather played a pivotal role in several key battles of the Revolutionary War. One of them was the Battle Of Bennington (which was actually fought about 10 miles from Bennington, Vermont, in New York). Heavy rains forced the battle to be delayed for a day, allowing the Vermont Militia time to arrive while also delaying British reinforcements. The timing meant that the Americans were able to defeat two separate enemy forces, one by one.

ANSWER TO TODAY'S TRIVIA
D. The Spin Doctors
You can take a listen to it here.