By Chris DeWeese
Senior Editorial Writer
Good Morning. The Perseid meteor shower peaks Saturday night, but you don't have to wait until then to see some shooting stars. While Saturday's maximum could bring 50-75 comets per hour, if you have clear skies and a patient eye, you could see fireballs any night this week.

Records of the Perseids go back to a Chinese manuscript written almost 2,000 years ago, and people have almost certainly observed the spectacle much longer than that. When we marvel up at them, we are participating in an ancient human tradition. And August's warm nights can provide ideal conditions for sitting out and watching the show, preferably with a delicious beverage and a good friend. Enjoy.
Weather In Focus
(Park Ji-ho/Yonhap via AP)
High waves crashed ashore as Tropical Storm Khanun approached Jeju Island, South Korea, this morning. Dozens of flights and ferry services were grounded in South Korea on Wednesday as the tropical storm, which has dumped heavy rain on Japan's southwestern islands for more than a week, drew close.
What We're Tracking
TODAY'S TRIVIA
What was the meteorologically themed name of a broadway tribute to the Beatles?
"Good Day Sunshine"
"Here Comes The Sun"
"I Will Follow The Sun"
"Rain"
See the answer at the end of this newsletter.
This Caught My Eye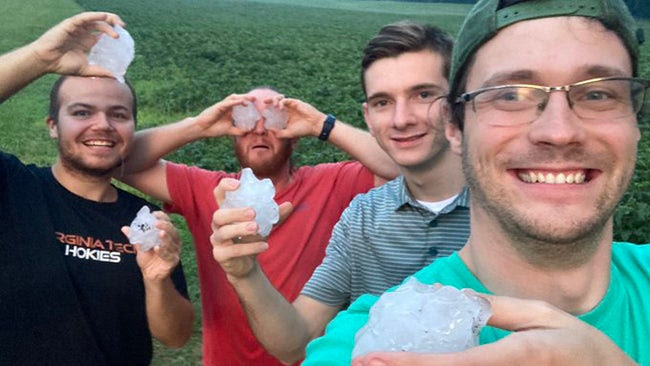 Storm chasers show huge hailstones over 4 inches in diameter found near Port Royal, Virginia, on August 7, 2023. (Peter Forister/Twitter)
A Hail Of A Summer
Amid all the damage and power outages from Monday's severe weather outbreak in the East, we also saw some giant hail in strange places. That included a 4-inch hailstone in Maryland, and up to 4.75-inch hail in Virginia's Caroline County. That was Virginia's largest hail in 55 years, just shy of its unofficial record of 5-inch hail twice in 1968, according to data from NOAA.
Huge hail has been a trend this summer. The National Weather Service's Storm Prediction Center found the U.S. has seen the most 2-inch-plus hail reports of any summer in at least 19 years. A combination of heat, humidity, enough cold air aloft and wind shear has triggered thunderstorms capable of generating hail that huge.
Trending
 Beyonce paid to keep the DC Metro open so her fans could get home safely after weather delays impacted her concert there this weekend.
 A woman swimming at a New York City beach was bitten in an apparent shark attack, the city's first in decades.
 At least 57 athletes were sickened after swimming in waters that were possibly contaminated by sewage during a British triathlon.
Weather Words
'Morning Glory'
A morning glory above the Albert River near Burketown, Queensland, Australia. (Auscape/Universal Images Group via Getty Images)
Morning glory clouds are a rare weather phenomenon that can only reliably be seen in one place in the world: northern Australia's Gulf of Carpentaria. And they are not only limited to a specific place. They also are specific to the Australian spring, being seen most often between September and November.

Morning glories are long, often stretching hundreds of miles, and sometimes occur in groups. Their name comes from the fact that they are visible during the early morning hours. They are created when large air masses of different temperatures clash together. Usually, when such air masses collide, they remain invisible because they lack enough moisture to create a cloud. However, the humidity in northern Australia in the spring is just right to allow them to become visible.
WELLDAY
As The Days Heat Up, So Does Summer Sadness
(Invizbk via Getty Images)
While many people look forward to summer's warm temperature and clear skies, not everyone enjoys the shift in weather. Individuals with summer seasonal depression, also known as seasonal affective disorder (SAD), may find themselves facing symptoms including insomnia, weight loss and poor appetite as the temperature increases.

Seasonal depression affects about 5% of the U.S. population every year and typically occurs in the winter months. However, cases of summer SAD are becoming more recognized.
Read more about summer SAD here.
#OTD
1878: Second Deadliest Tornado In New England History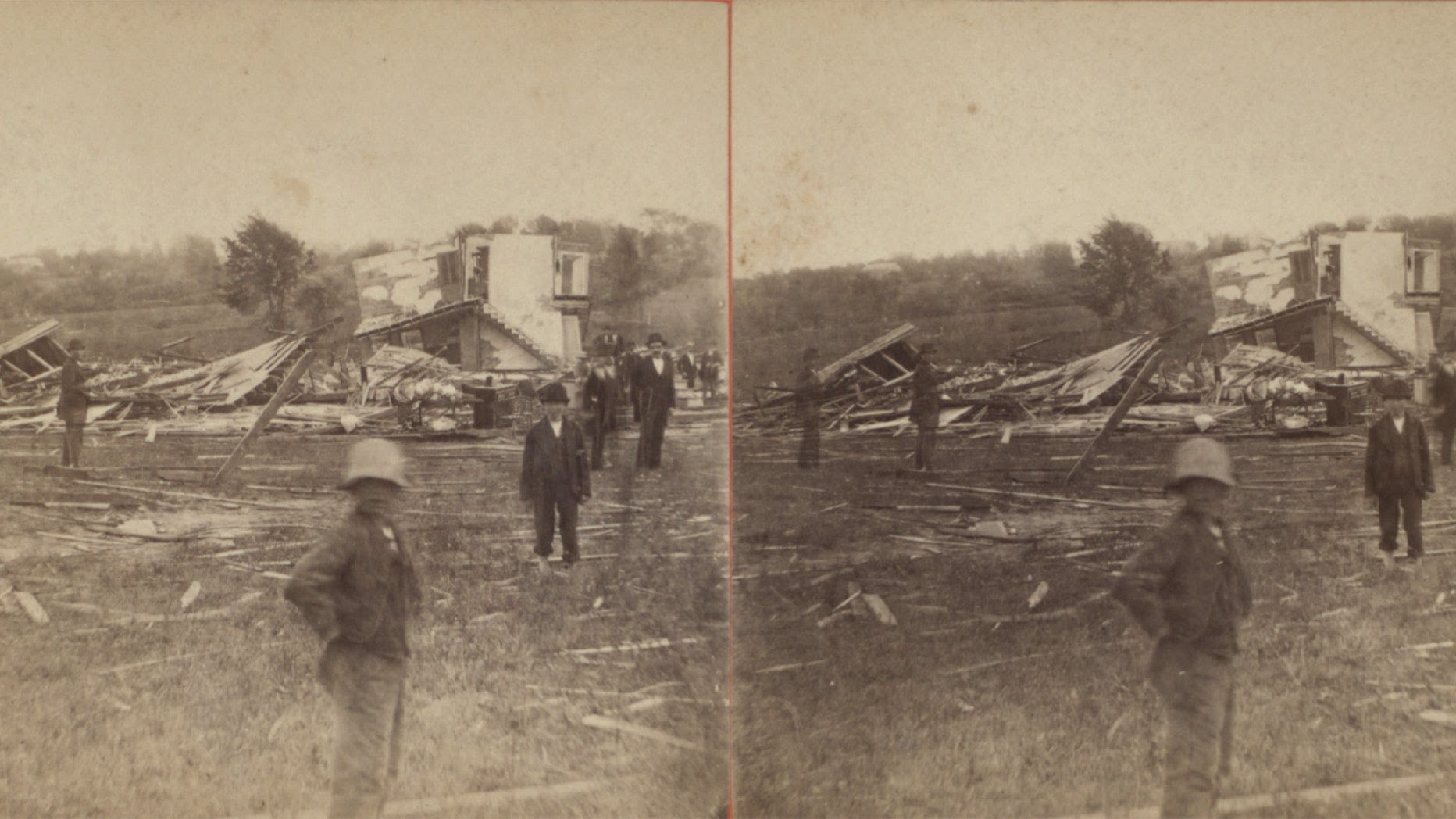 This stereoscopic image shows a damaged home in Wallingford, Connecticut, after the tornado. (New York Public Library)
On today's date 145 years ago, a powerful tornado struck Wallingford, Connecticut, destroying most of the town. The most destructive recorded tornado ever to hit the state, it also stands as the second most destructive in New England history (after the 1953 Worcester tornado).

On its way east toward Wallingford, the storm that spawned the tornado traversed Mount Tom, also known as Lamentation Mountain, and reportedly created a water spout 200 feet high as it passed over the man-made Community Lake. Cutting a swath about half a mile wide and two miles long, the subsequent tornado is believed by tornado expert Thomas Grazulis to have been equivalent to an F4.

ANSWER TO TODAY'S TRIVIA
D. "Rain"
You can watch some of the tribute here.