By Chris DeWeese
Senior Editorial Writer
Good Morning. We had our first hurricane of the 2023 Atlantic hurricane season this weekend, but you probably didn't see any headlines about it. That's because Tropical Storm Don, which briefly strengthened to hurricane status on Saturday, has been pirouetting around the North Atlantic and has not been a threat to land. The storm, located over 400 miles east of Canada on Monday morning, is expected to weaken to a post-tropical cyclone today.

While we wish every storm could be as harmless as Don, there's currently a more threatening storm named Typhoon Doksuri looming in the Pacific, and it poses a risk to the Philippines, Taiwan and China over the coming days.
Weather In Focus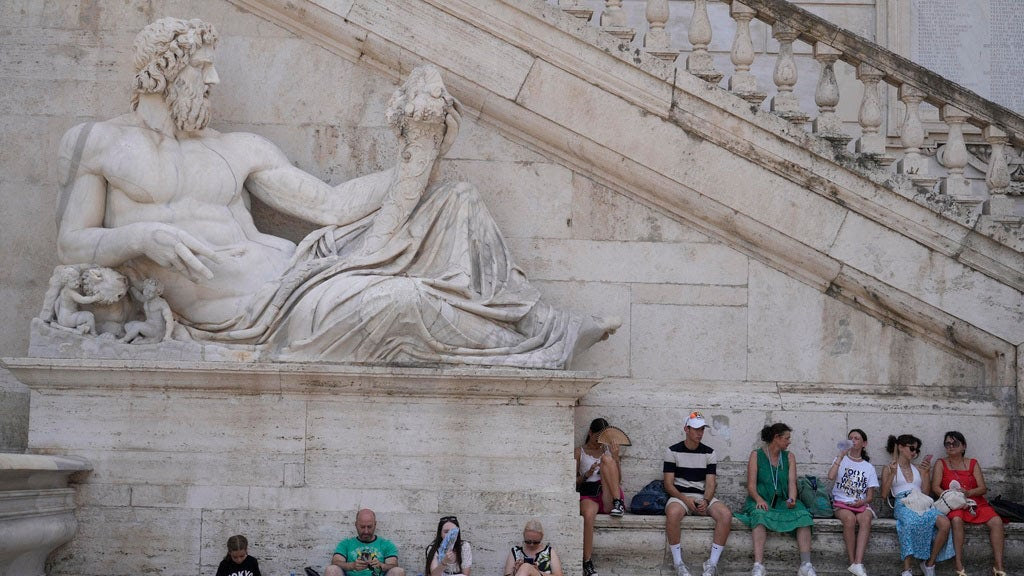 (AP Photo/Gregorio Borgia)
Tourists rested in the shade at Rome's Campidoglio Capitol Hill square on Friday. Temperatures in the Eternal City are expected to soar above 100 degrees Fahrenheit today.
What We're Tracking
A low pressure system tracking through the western Atlantic will likely enhance rainfall and gusty winds in the eastern Caribbean islands no matter whether it becomes a tropical depression or not.
A dome of high pressure will move from the Southwest into the Plains this week, bringing possible triple-digit temperatures from Omaha, Nebraska, all the way up to Minneapolis.
A raging wildfire on the Greek island of Rhodes has forced the evacuation of about 19,000 people, and extreme heat is leading to unfavorable firefighting conditions.
TODAY'S TRIVIA
According to Guinness World Records, what is the coldest permanently inhabited place in the world?
North Ice, Greenland
Oymyakon, Siberia, Russia
Prospect Creek, Alaska
Snag, Yukon Territory, Canada
See the answer at the end of this newsletter.
Weather Words
'A Bolt From The Blue'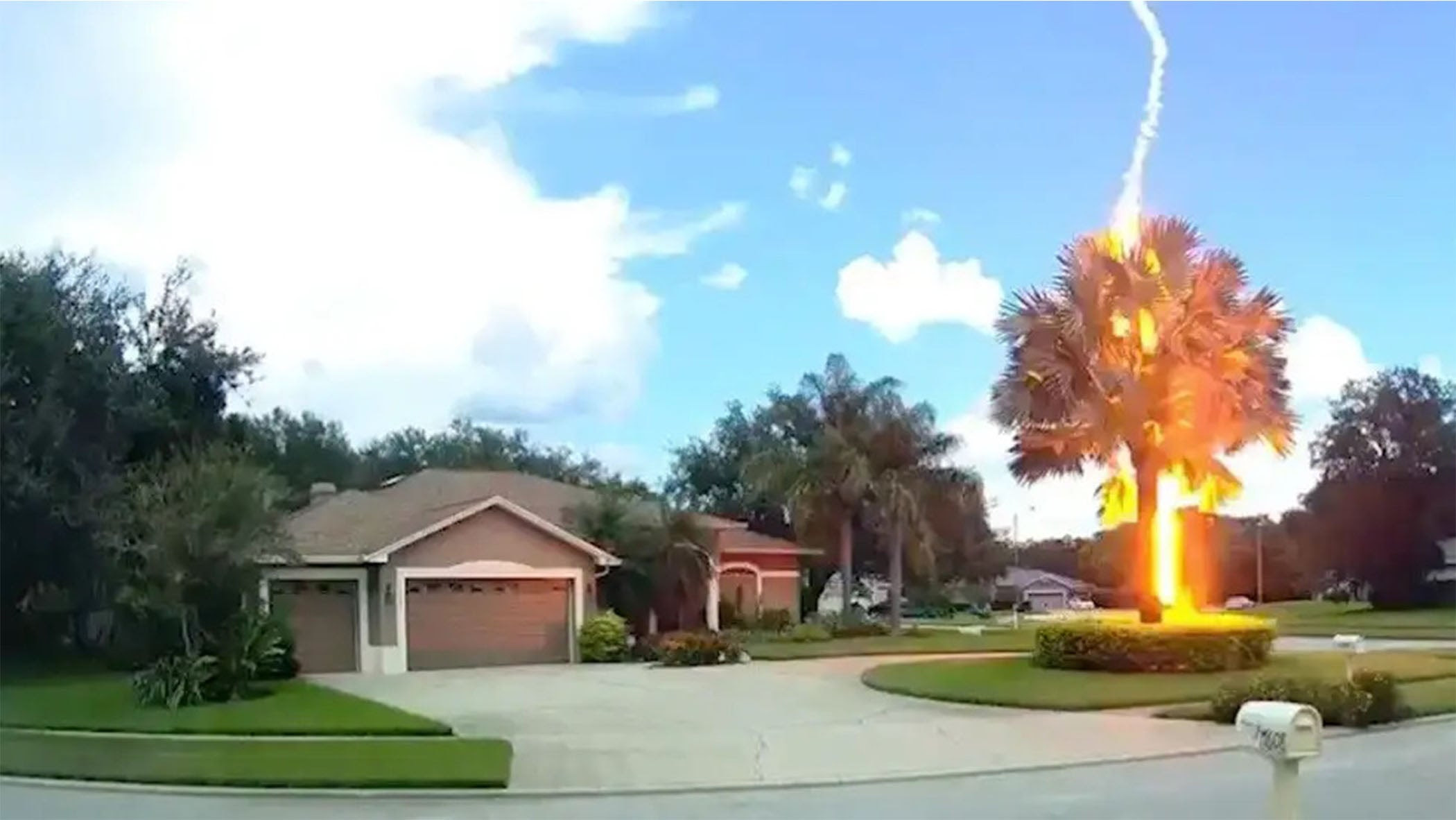 Still photo from video of a "bolt from the blue" striking a tree on August 10, 2020, in Lutz, Florida. (Jonathan Moore)
Many of us will have experienced today's weather phrase in a non-meteorological context. As an idiom, "a bolt from the blue" (or its shorter version, "out of the blue") means something unusual or important happening suddenly or unexpectedly. And it actually most likely originates from weather.

That's because thunderstorms pack lightning danger for miles. In fact, lighting often strikes over 3 miles away from the core of a storm, and strikes can occasionally occur up to 15 miles away. These lightning strikes can, in some cases, appear to come from a clear blue sky, which is why they are referred to as "bolts from the blue."
MMMDAY
Cool Down With These Summer Soups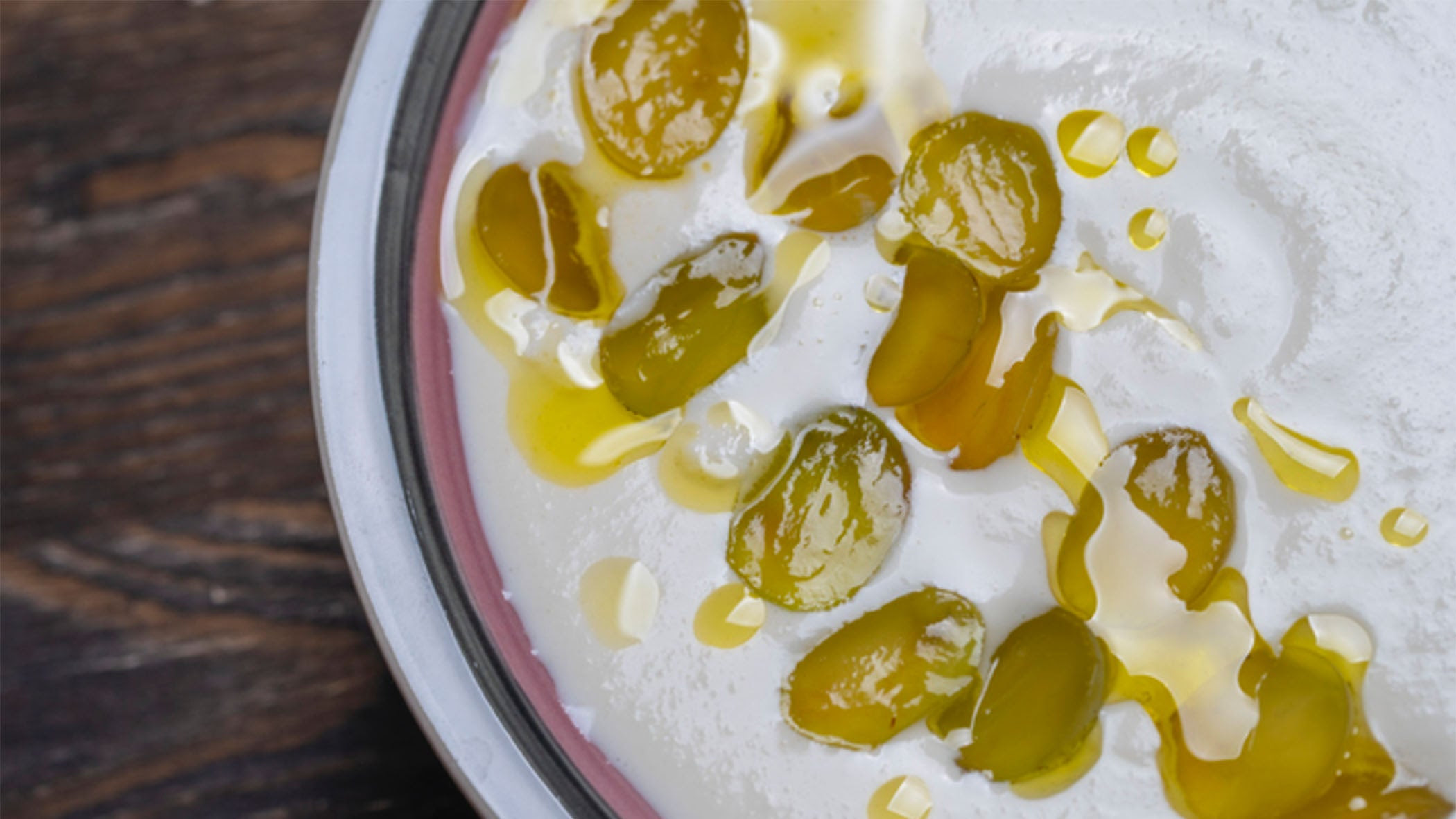 A bowl of Ajo Blanco soup. (intek1/ Getty Images)
You know, just because it's the hottest time of year doesn't mean you can't enjoy a delicious bowl of soup. Here are three cold summer soups that will cool you down and leave you wanting more. If you're sick of sandwiches, any of these can be a great summer lunch variation.
Iced Cucumber Soup

If you're looking for something quick and refreshing, try British chef Andy Hunter's Iced Cucumber Soup. Sherry vinegar and Tabasco provide an acidic kick that immediately gets softened by the feta and mint. Sprinkle some edible flowers on top to really showcase the season.

Chilled Corn and Coconut Soup

If you can't wait for fall to come, here's a summer soup that peeks ahead to autumn's harvest. Simmering the cobs provides a deep flavor that stands up well to the strength of the coconut. Pro tip: Make this one the night before so you don't have to use the oven during the day.

Ajo Blanco

Need a more substantial soup for your lunch? Ajo Blanco may be just the ticket. A traditional Spanish soup sometimes called "White Gazpacho," this soup combines almonds, bread, and garlic to elegant effect. A garnish of grapes, toasted almonds, and mint leaves will make this soup a lunchtime experience that you and your guests won't soon forget.
#OTD
1969: Splashdown!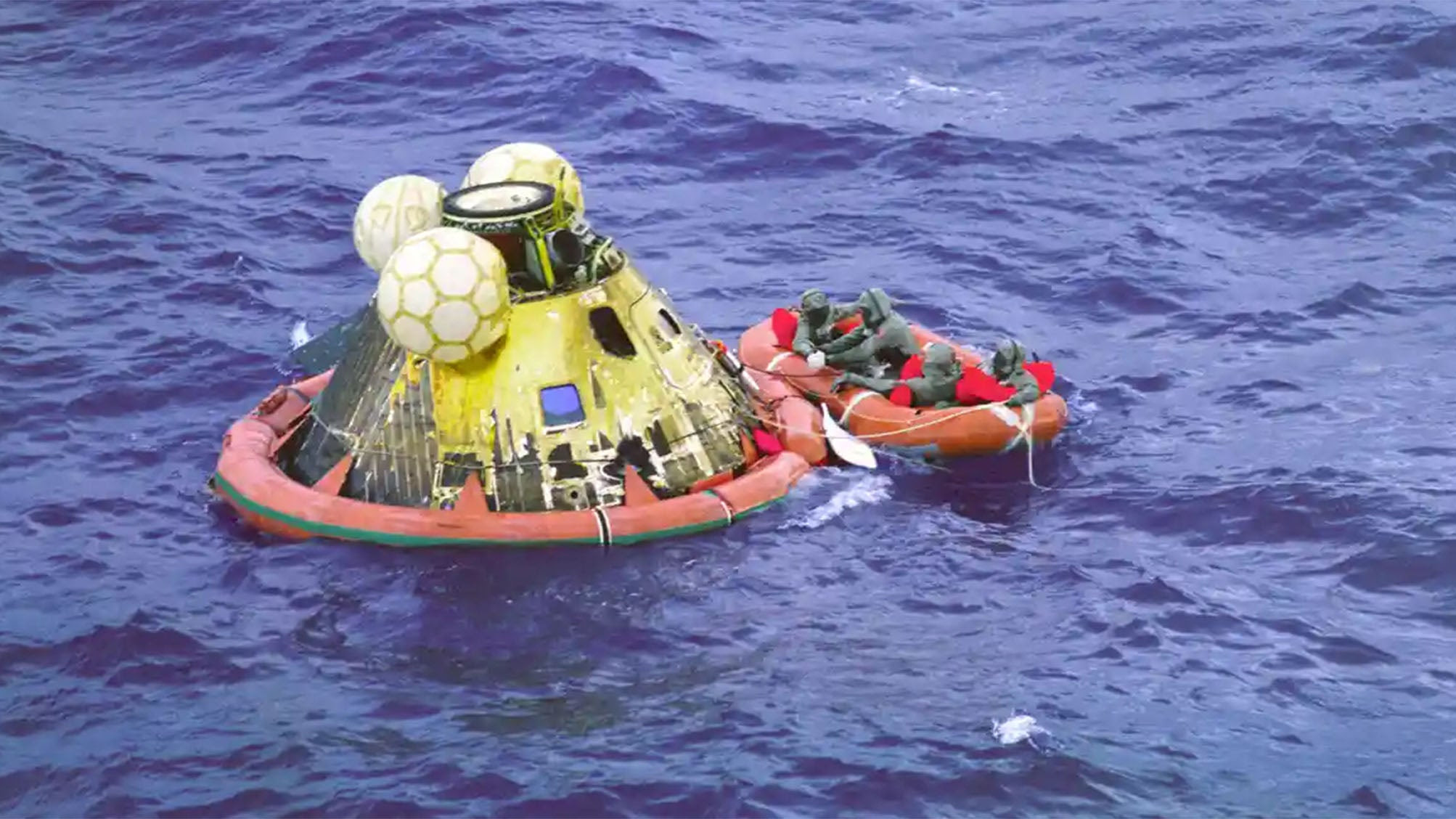 The Apollo 11 crew await retrieval after their successful splashdown. (NASA)
Fifty-four years ago today, the crew of Apollo 11 splashed down in the South Pacific after returning from their successful mission to the surface of the moon. Weather played a dramatic role in their landing: NASA ended up moving the landing location over 200 miles due to thunderstorms, and (with the help of the U.S. Weather Bureau), was busy tracking a dissipating tropical system as splashdown neared.

Returning the human crew of the Apollo 11 mission safely to Earth was a crucial component of the mission. To do this required both spacecraft technology able to withstand temperatures of 5,000 degrees Fahrenheit and coordination with the Navy in order to retrieve the spacecraft after it landed in water (landing on ground was deemed too risky, both for the astronauts and the ground).

ANSWER TO TODAY'S TRIVIA
B. Oymyakon, Siberia, Russia
In 1933, Oymyakon recorded its lowest temperature of -89.9 degrees Fahrenheit.