By Chris DeWeese
Senior Editorial Writer
Good Morning. Over 100 million people are under excessive heat warnings or advisories this morning as the dangerous heat wave we've been talking about this week intensifies in the West while continuing to affect the South. This extreme weather is due to a heat dome that has set up over the Southwest and could bring record highs to an area that is already known for extremely high record temperatures. And the highs aren't the whole story: Worryingly, the overnight low temperatures look set to be extremely hot, and possibly record-breaking, during this heat wave.

If you live in, or have loved ones in the Southwest, please make sure they understand the severity of what's coming their way. It's already been hot down there; It's about to get worse. Heat is America's top weather killer, and this heat setup is extremely concerning.
Weather In Focus
(JEREMIE RICHARD/AFP via Getty Images)
This picture taken on Wednesday shows people watching smoke billow from lava during an volcanic eruption at Litli Hrutur, southwest of Reykjavik in Iceland.
What We're Tracking
TODAY'S TRIVIA
According to the Bill Withers classic, there "ain't no _______ when she's gone."
Meteorology
Rainbows
Sunshine
Thunder
See the answer at the end of this newsletter.
This Caught My Eye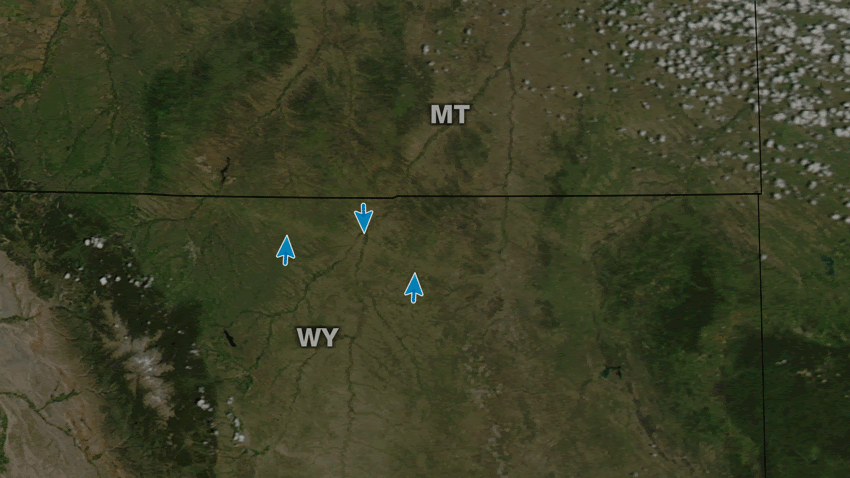 Meteorologists most commonly use satellite data to track cloud cover associated with storms, but sometimes they can be used to play detective.

The animation above shows how NASA's Aqua satellite was able to spot a swath of hail damage (highlighted by the blue arrows) from a supercell storm that hit northeast Wyoming Tuesday evening. It shows up where vegetation took a beating from hail up to the size of baseballs along the storm's northwest-to-southeast path.

This is not the only recent case where satellites revealed views of storm damage. A couple of tornado damage path surveys from the National Weather Service in Lincoln, Illinois, noted the use of satellite imagery to determine where those twisters began and ended in late June.
Weather Words
'Mafted'
A man lies on the beach Tuesday in Los Angeles, which is expecting temperatures between 100 and 110 degrees Fahrenheit later this week. (AP Photo/Ryan Sun)
Given the sweltering heat many of us have been facing this week, perhaps it's a good time to borrow a weather word from across the pond. "Mafted," an adjective that comes from Northern England, is defined by the Oxford English Dictionary as "Oppressed or stifled, esp. by the heat; exhausted from heat, crowds, or exertion."
FINALLY FRIDAY
Beating The Heat Around The World
These photos from around the world show how millions of people have been seeking refuge from the scorching heat as climate change, a strong El Niño and summer in the Northern Hemisphere converge, toppling temperature records.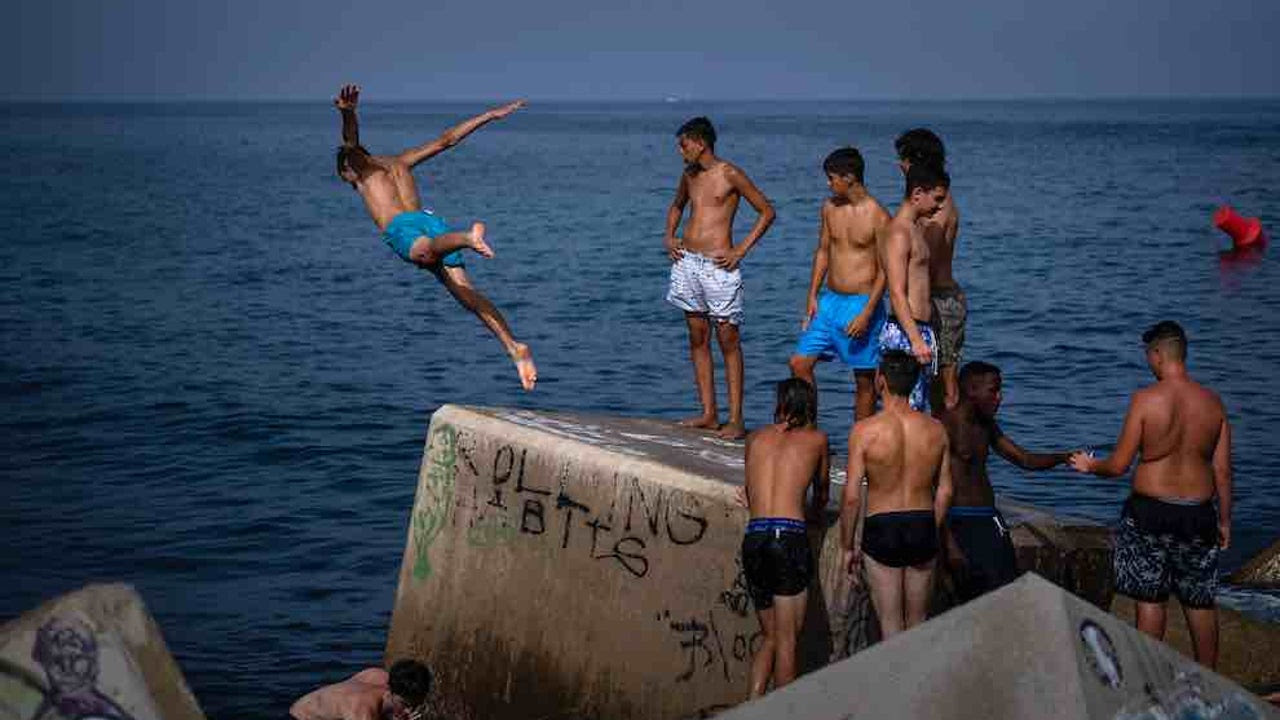 (AP Photo/Emilio Morenatti)

A man jumps into the sea on a breakwater in Barcelona, Spain, Wednesday, July 12, 2023.
(AP Photo/Alessandra Tarantino)
A woman uses an umbrella to take shelter from the sun as she walks in downtown Rome, Thursday, July 13, 2023.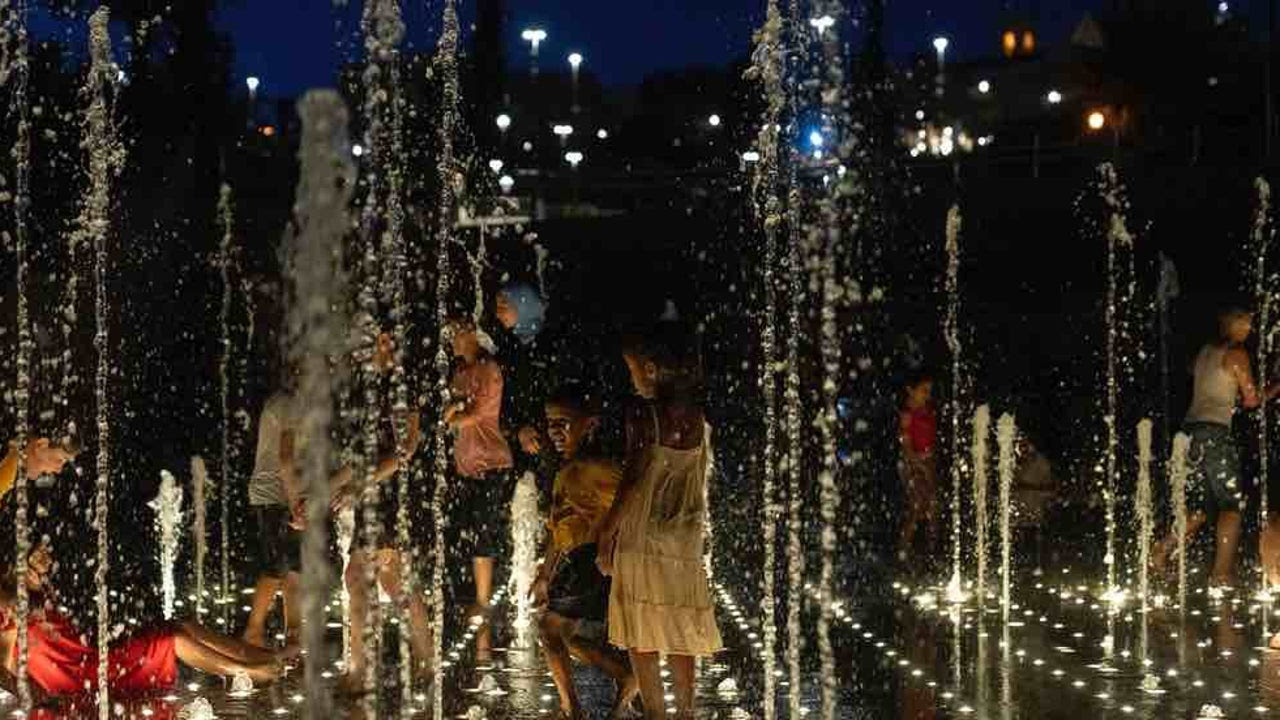 (AP Photo/Ohad Zwigenberg)
Children cool off in a fountain just outside of Jerusalem's Old City, Wednesday, July 12, 2023.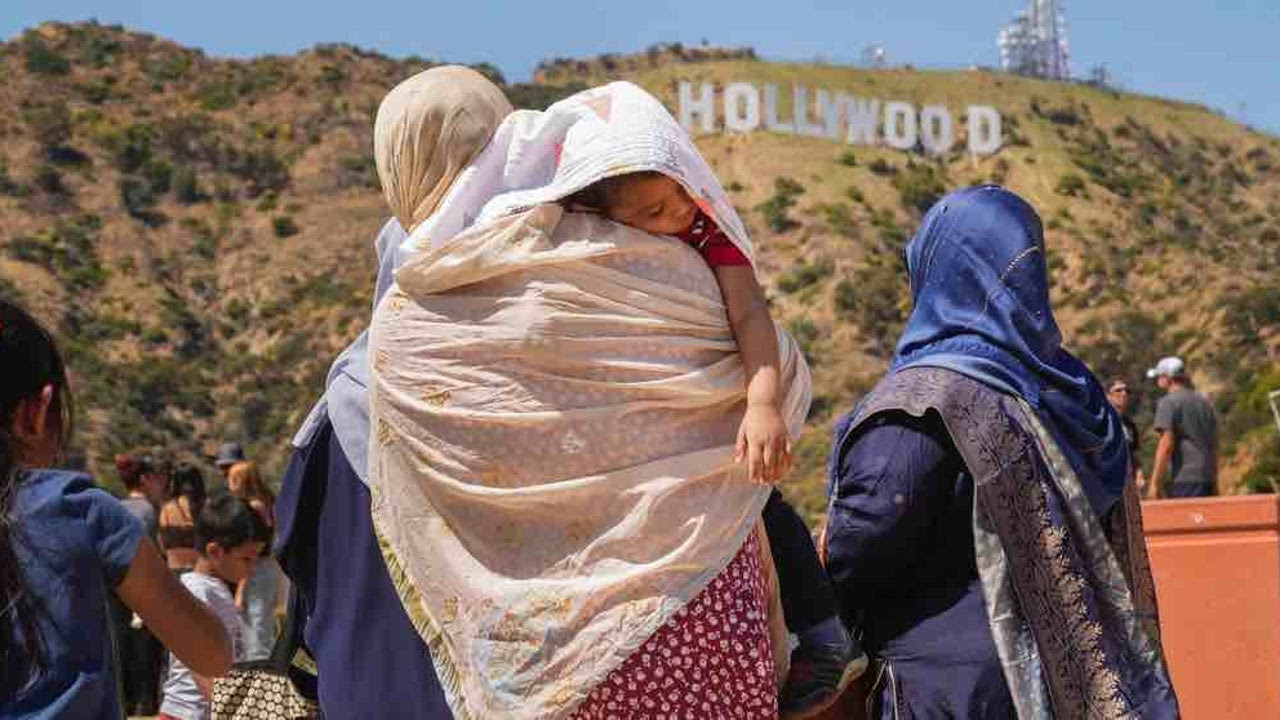 (AP Photo/Damian Dovarganes)
Tourists protect a sleeping child from the sun as they visit the Hollywood sign landmark in Los Angeles, Wednesday, July 12, 2023.
#OTD
1911: 45.99" Of Rain In 24 Hours
Ninety-nine years after the record rain, Baguio residents stand watching as rain lashes down on submerged homes during Typhoon Megi in October 2010. (TED ALJIBE/AFP via Getty Images)
On today's date in 1911, a typhoon drenched Baguio, a city on the island of Luzon in the Philippines, with 45.99 inches of rain falling in 24 hours. According to Guinness World Records, this represented 4,645 tons of water per acre. And it didn't stop there: In total, over 79 inches of rain fell in just 63 hours.

According to weather historian Christopher Burt, this set a 24-hour-precipitation world record that stood until rain gauges were installed by the French on the volcanic mountain peaks of Reunion Island in the Indian Ocean.

ANSWER TO TODAY'S TRIVIA
C. Sunshine
Want to see an incredible live performance of the song? Here you go.