By Chris DeWeese
Senior Editorial Writer
Good Morning. Multiple confirmed tornadoes churned through the Chicago area yesterday evening, damaging homes and cars and prompting passengers at O'Hare to seek shelter in the airport's tunnels. More than 1,000 flights were delayed or canceled as a result of the storms. Thankfully, there were no immediate reports of injuries.

As the Northeast slowly begins recovering from the extreme flooding it saw earlier this week, the last thing its residents need is more stormy weather. Unfortunately, the system that caused last night's tornadoes is moving east and is likely to produce more rainfall for flood-battered New England today.
Weather In Focus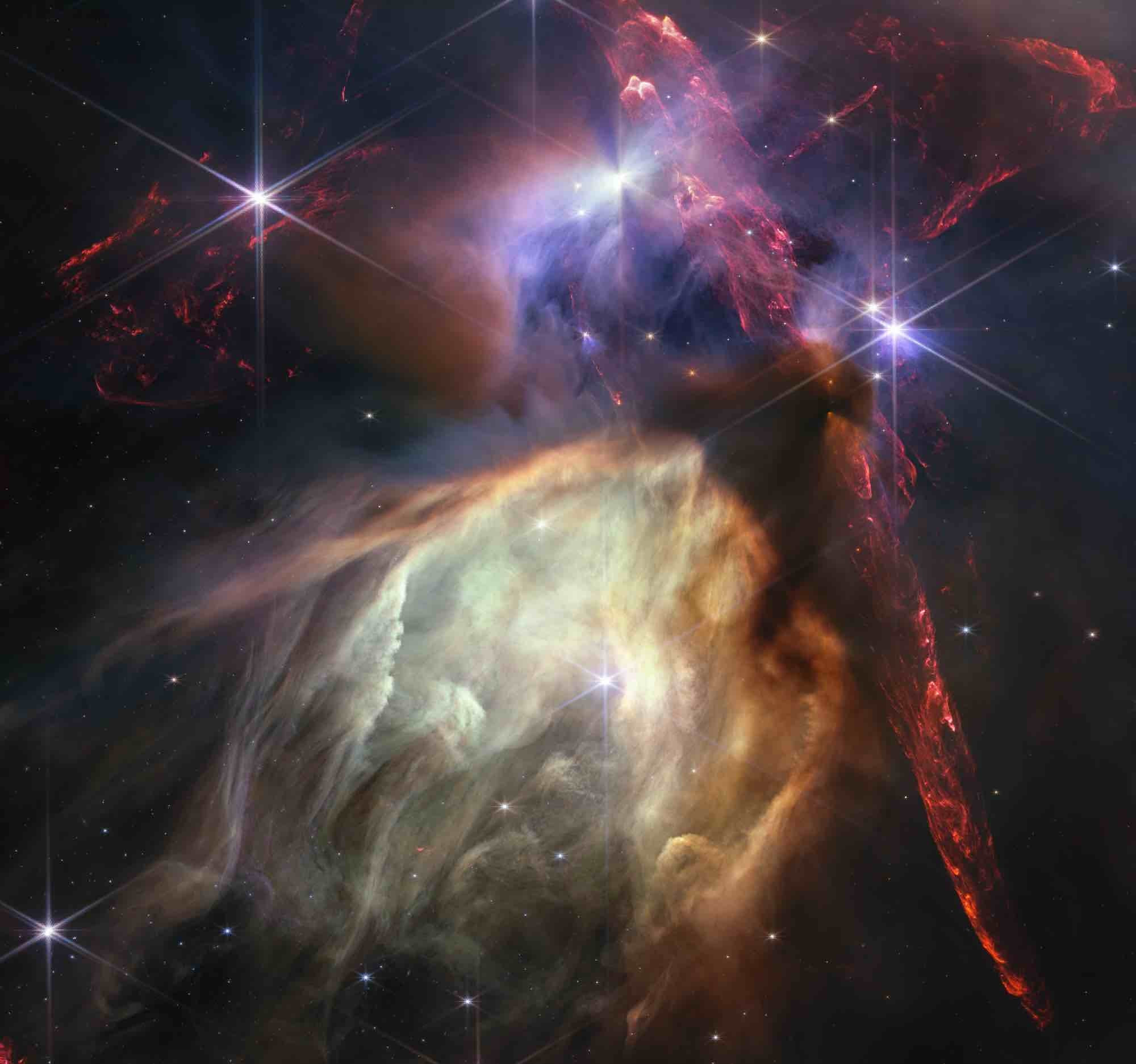 (NASA)
Yesterday marked the 1-year anniversary of NASA's Webb Space Telescope, and the space agency released the remarkable image above to mark the occasion. It shows a close-up of the Rho Ophiuchi cloud complex, the closest star-forming region to Earth. In the image, you can see jets bursting from young stars, impacting the surrounding interstellar gas and lighting up molecular hydrogen, shown in red. It's amazing that we can see, in such vivid detail, stars being born. Here's a gallery of some our favorite images made by the Webb telescope in the past year.
What We're Tracking
TODAY'S TRIVIA
On this date 30 years ago, the hottest temperature on record in Utqiagvik (then called Barrow), Alaska, was recorded. What was it in Fahrenheit?
63
70
79
87
See the answer at the end of this newsletter.
This Caught My Eye
The upper-level steering pattern early next week shows the Southwest U.S. heat dome expanding, helping to push Calvin westward.
How A Southwest Heat Dome Could Steer Calvin Toward Hawaii
Meteorologists often say "it's all connected". That's because the atmosphere is a fluid. Weather patterns in one area can have an influence thousands of miles away.
Such a case appears to be setting up in the western U.S., including our 50th state. A bubble of high pressure will intensify over the Southwest U.S. this weekend, searing the region in a blistering heat wave.
But that's not the end of this story. Computer forecast models suggest this high-pressure heat dome will ooze westward and strengthen over the eastern Pacific Ocean into early next week. That's where we bring in the latest eastern Pacific named storm, Calvin.
Tropical storms and hurricanes are steered by large-scale winds. This expanding heat dome to its north is expected to guide Calvin on a general westward path into next week. That could bring Calvin close, if not over, the Hawaiian Islands around the middle of next week.
That may sound unnerving, but most tropical cyclones moving toward Hawaii from the east weaken before they get there. That's what we expect right now. But it could be a sign of what's to come. Hurricane seasons in the central Pacific tend to be more active during El Niños, and that's what NOAA's outlook is suggesting. That's just another way "it's all connected."
Weather Words
'Heat Index'
(NOAA/NWS)
With dangerous, record heat possible across the South, from Florida to California, over the next few days, it's a good time to make sure you understand what the heat index is.

When it's really hot, the temperature alone doesn't tell the full story. That's why we rely on the heat index to provide us with a "feels like" temperature, or how hot it really feels like when relative humidity is factored in with air temperature. When the heat index reaches 100 degrees or higher, it can be dangerous to be outdoors for any significant amount of time.

When our bodies get too hot, they begin to perspire or sweat in order to cool themselves off. When perspiration evaporates off our bodies, it effectively reduces our body temperatures. When the relative humidity is high, it reduces the rate of evaporation from our bodies, which makes us feel warmer and can place us at risk for exhaustion and heatstroke.
THURSDAY THINK
Why Cyclone Wind Speeds Are Hard To Predict
This video shows the eyewall of Typhoon Haiyan hitting the Philippines in 2013. (James Reynolds via Getty Images)
When we're tracking tropical cyclones, we talk a lot about wind speed. But it turns out that wind speeds are tricky to predict, not to mention to record (given the intensity of these storms, which have a tendency to break instruments). To find out why, I talked with Dr. Tom Mortlock, senior analyst at Aon and adjunct fellow at the Climate Change Research Centre, University of North South Wales. Here's our conversation, edited for brevity.
What makes predicting cyclone wind speeds difficult?
When we talk about predicting cyclone wind speeds, there are two ways we can do this. Either we are wanting to predict the wind speeds associated with a cyclone that is about to make landfall, or we want to predict the likelihood of wind gusts of a certain magnitude being exceeded at a given location. We are now quite good at the former, and there is still a lot of uncertainty associated with the latter.
Cyclone wind speeds are closely related to the central pressure of the cyclone. Therefore, if we know the central pressure, we can pretty accurately estimate what the maximum open-terrain wind gust is likely to be.
Regarding predicting the likelihood of certain wind gusts occurring, that really depends on the length of the observational record we have. To undertake what we call "extreme value analysis" we need to extrapolate from the observational record. The rule of thumb is that we can reliably extrapolate three times the record length, before uncertainties really start to blow out. So, if we have a record length of 20 years, then we can estimate the 60-year recurrence interval wind gust (the wind gust that on average would be expected to occur once every 60 years, or more accurately, has a 1.7 % (1/60 * 100) chance of occurring in any given year). So, our ability to predict the likelihood of extreme cyclone wind speeds is closely related to the length of instrumental record we have at hand.
#OTD
1977: New York Goes Dark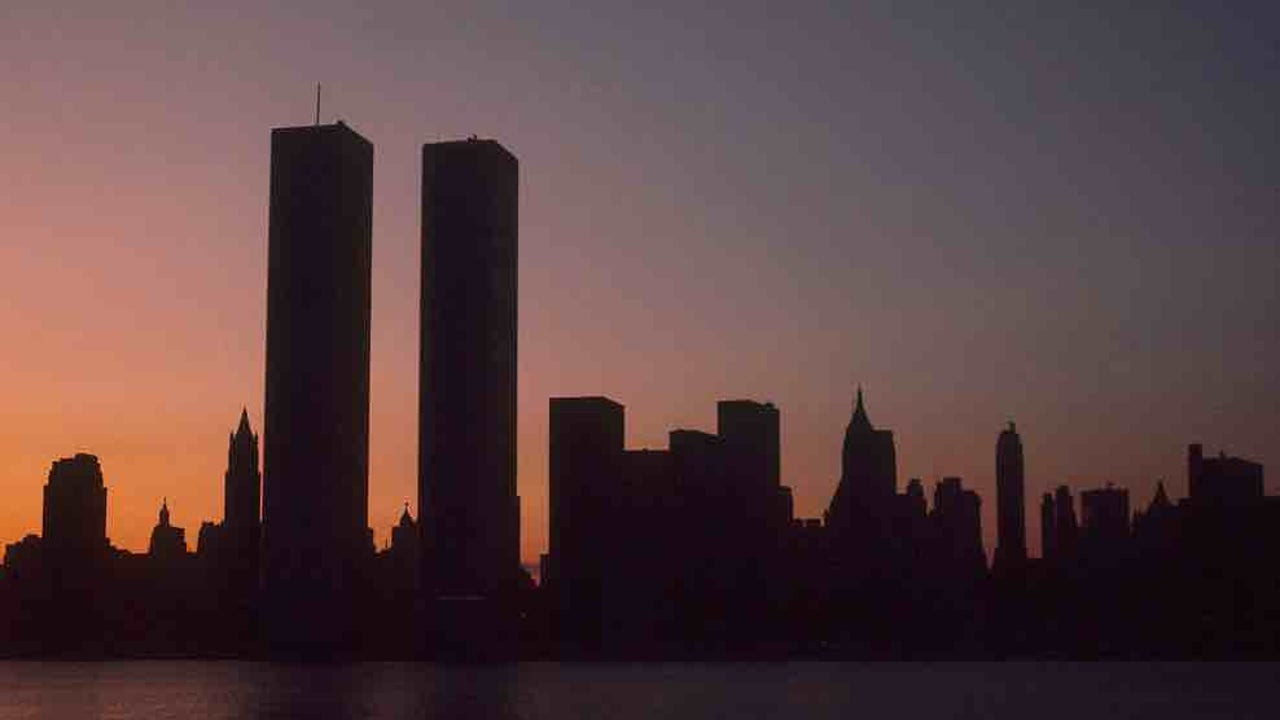 The twin towers of the World Trade Center on the first morning of the power blackout of July 1977. (Allan Tannenbaum/Getty Images)
It was a hot, humid evening on this date 46 years ago in New York City when lightning struck four times over the city around 9:21 p.m., hitting several vital power lines. Within 20 minutes, this caused a power blackout across all five of the city's boroughs, leading to a wave of crime, vandalism and fear. It took 25 hours to get the power flowing again.

The so-called "Night of Terror" that followed saw widespread looting, with close to 4,000 arrests. This contrasts starkly with the calm that reigned just 12 years before, when a 1965 blackout saw residents mingling outside their homes as they created impromptu festivals and shared stories. The difference? According to historians, in 1977, a difficult recession and city cuts to many services had put increasing pressure on many struggling families, leading to a buildup of social and economic frustration.

ANSWER TO TODAY'S TRIVIA
C. 79
Due to Utqiagvik's location, this also means that it was the hottest temperature ever measured so far north in the U.S. (71.3°N)