Weather In Focus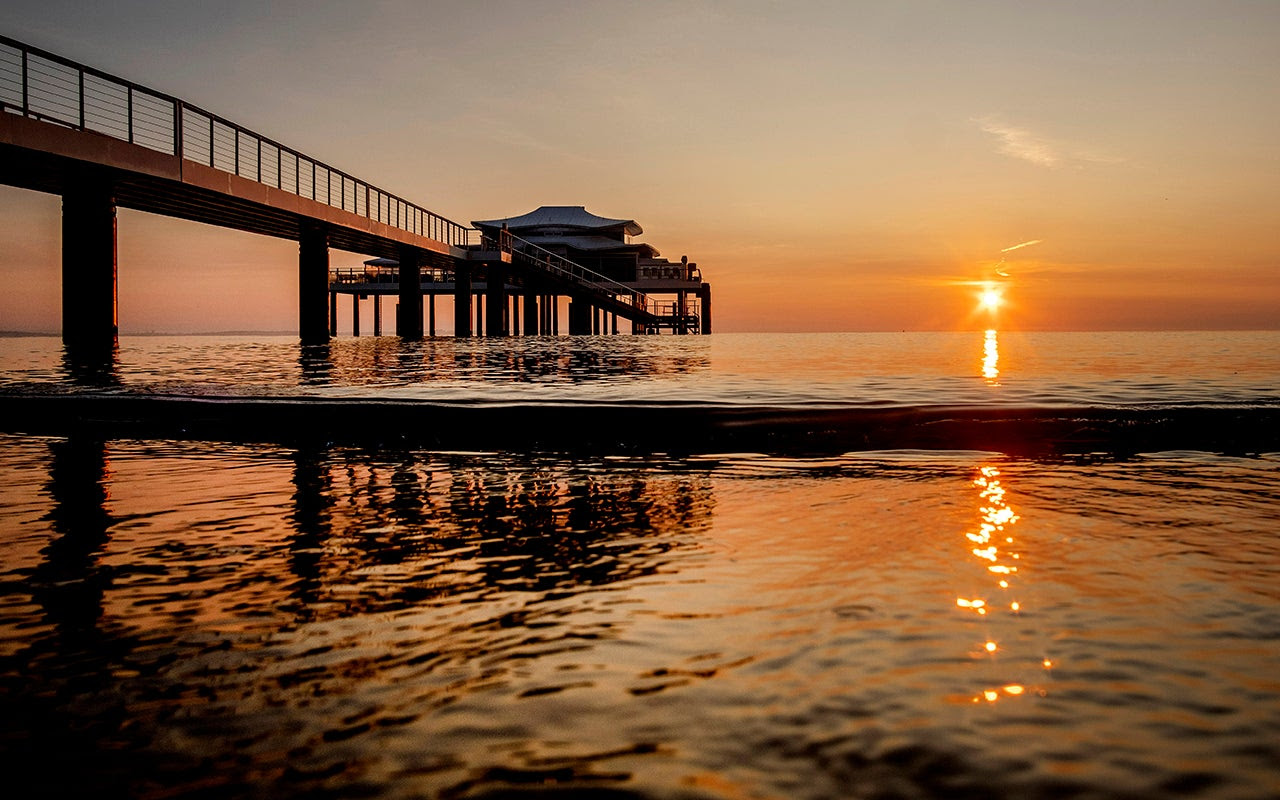 (AP Photo/Michael Probst)
The sun rises yesterday over the Baltic Sea in the city of Timmendorfer Strand in northern Germany.
What We're Tracking
Tropical Storm Bret is expected to bring flooding, strong winds and dangerous waves to the Lesser Antilles. Time it out here.
A second disturbance could also soon develop into a tropical depression or storm. Here's the latest.
A Canadian aircraft detected underwater noises in the area being searched for the missing Titanic submersible.
This Caught My Eye
Meteorologists often talk about climatological averages, but sometimes the atmosphere has its own plan that bucks the norm. Take the 2023 tropics for instance, which have been full of oddities so far:

1. The first storm of the Atlantic season — an unnamed subtropical storm — formed in January.

2. Tropical Storm Arlene earlier this month had an unusual path in the eastern Gulf of Mexico where it traveled from north to south and then fizzled. Most storms in that region track in some sort of northerly direction.

3. Bret's formation location this week in the tropical Atlantic between Africa and the Caribbean is unusual for June. That strangeness could be doubled if Invest 93L in the same region forms into a tropical depression or storm.

4. Meanwhile, the Eastern Pacific is still waiting for its first named storm, which typically arrives by June 10. Only one other season since 1970 has had its first named storm develop after June 26 in that basin. That mark could be crossed after next Monday if a disturbance near Mexico doesn't form into a tropical storm before then.
Weather Words
'Dew Point'
Dymond Black sits with a towel over his head in the shade on Monday in Austin, Texas. The National Weather Service issued excessive heat warnings and heat advisories for parts of the state. (Photo by Brandon Bell/Getty Images)
On a hot summer day, you'll often hear someone talk about how "humid" it is. But humidity doesn't tell the whole story.

How muggy a day feels also involves the dew point, the temperature to which the air must be cooled, at constant pressure, to be completely saturated. At that point, the relative humidity is 100%.

That means the air can't hold any more water in gas form. The higher the dew point, the more moisture in the air. And that directly affects how comfortable it feels outside.

For example, if the temperature is 30 degrees and the dew point is 30 degrees, the relative humidity is 100%. But if the temperature is 80 degrees and the dew point is 60 degrees, the relative humidity is 50%. But think about it, that 80-degree day with 50% humidity will feel muggier than the 30-degree day with 100% humidity.

The National Weather Service says here's what you can expect at these dew points on a summer day: less than or equal to 55, dry and comfortable; between 55 and 65, becoming "sticky" with muggy evenings; greater than or equal to 65, lots of moisture in the air, becoming oppressive.

WELL WEDNESDAY

Cooling Off In Summer With Allergies
Fans can distribute pollen and trigger allergies. (Patrick Pleul/picture alliance via Getty Images)
Summertime temperatures may have you reaching for the thermostat or a fan to cool down your home. But experts say fans and air conditioners could cause an increase in allergies and other uncomfortable symptoms.

Fans can create flurries of dust, mold and pollen that make their way into your sinuses. A fan in a window can also pull pollen and other allergy triggers in from the outside.

However, sleeping with a fan on might make some people more comfortable, especially if it blocks out noisy neighbors or cools off a room.

Air conditioning units can also cause those same airborne allergens to circulate throughout the duct system in your home. It's important to regularly maintain the HVAC system and change filters every 30 to 60 days.
#OTD
1972: Flooding From Agnes
Fifty-one years ago today, former Hurricane Agnes began regaining strength. It became a tropical storm again over North Carolina and moved offshore Norfolk, Virginia. It continued to strengthen into a strong tropical storm and then swung back inland near the tip of Long Island. It merged with a second low pressure system over Pennsylvania soon after. Together, the combined storms dumped torrents of rain.

The mid-Atlantic states had already seen an abnormally wet May, so the ground wasn't able to soak up Agnes' new rains. A large swath of more than 10 inches of rain fell from northern Virginia to the Finger Lakes of New York. The widespread flooding that resulted led to Agnes being called one of the most destructive hurricanes in U.S. history. It killed 122 people and caused billions in damage in 12 states. Damage was particularly high in New York, Pennsylvania, Maryland and Virginia.